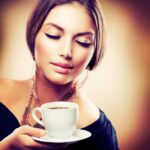 One of the best coffees
&nbsp&nbsp&nbsp&nbsp I've ever tasted!
Make AdIx your number one coffee source! AdIx Coffee's team is ready to provide what you need, from micro lots to big volume orders, as long as you ask for a specialty coffee. We're confident you'll repeat the testimony above.
We supply restaurants, hotels, coffee shops and more! We would love to connect with you and meet your coffee needs as we make a positive impact on the world around us!
We invite you to become part of one of our coffee lovers communities that are created through friendships and professional businesses to bring transformation to the people here, there, and everywhere our coffee is being sold, prepared, served and enjoyed.
Thanks for choosing AdIx Coffee!
Read more on available varieties, processes and certifications. Read More